Posts: 354
Joined: Wed Oct 09, 2013 3:35 pm
Location: Dijon, France
Wed Aug 19, 2015 9:32 am
Hi,
I remember seeing some unit cards before, but with a lack of updates for the new units (for reconquest 1) and also there was at some point a rumor about official unit cards. I was tired of waiting for the official ones and so I decided to spend some time on this
I don't know if there is still an interest about this but I guess I can share it anyway now that it is done.
Disclaimer 1 :
Of course I don't claim anything as my own except putting all this together : everything is owned by Hawk Wargames. I used the graphic background from the command cards because I find it nice and blends unit cards nicely with it.
Disclaimer 2 :
I also have the version with the special text for all units but as I don't know if it is an issue or not, I won't release it here for the moment...
As for the unit cards : some pictures of them (as I said this is the version with special text that I keep for myself for now)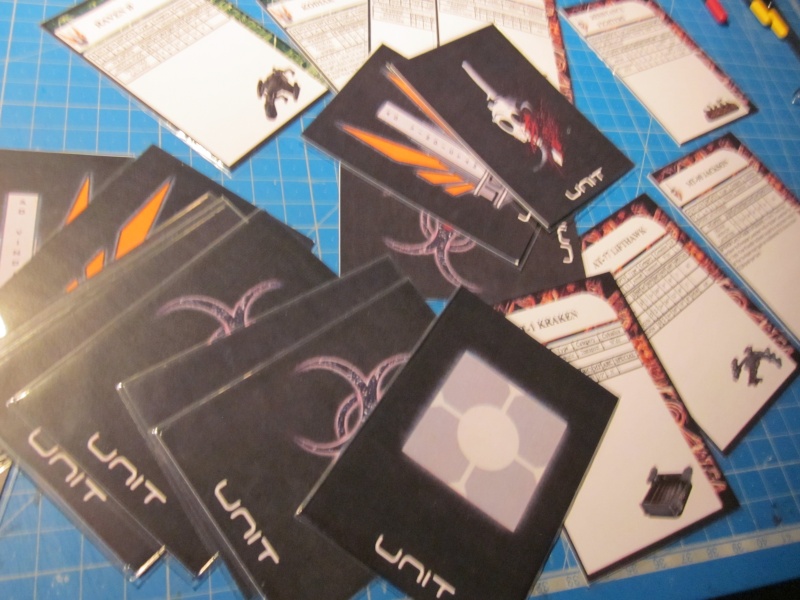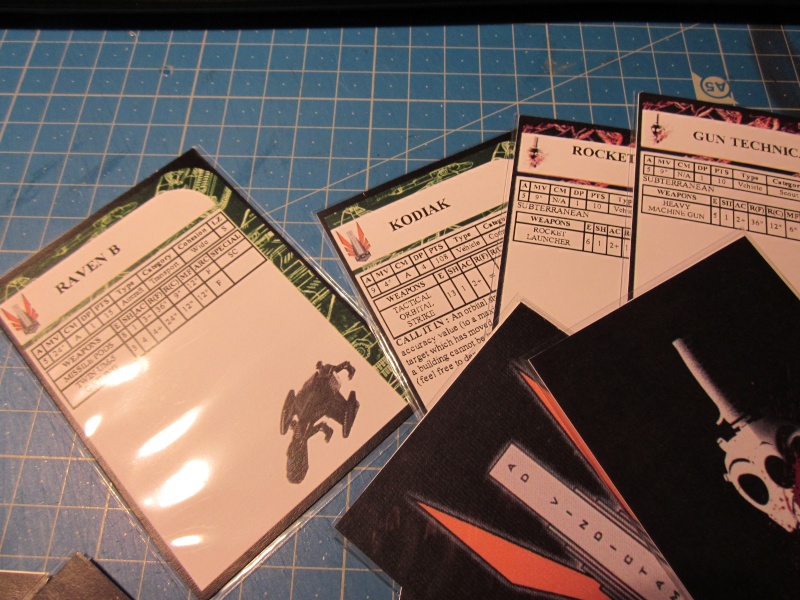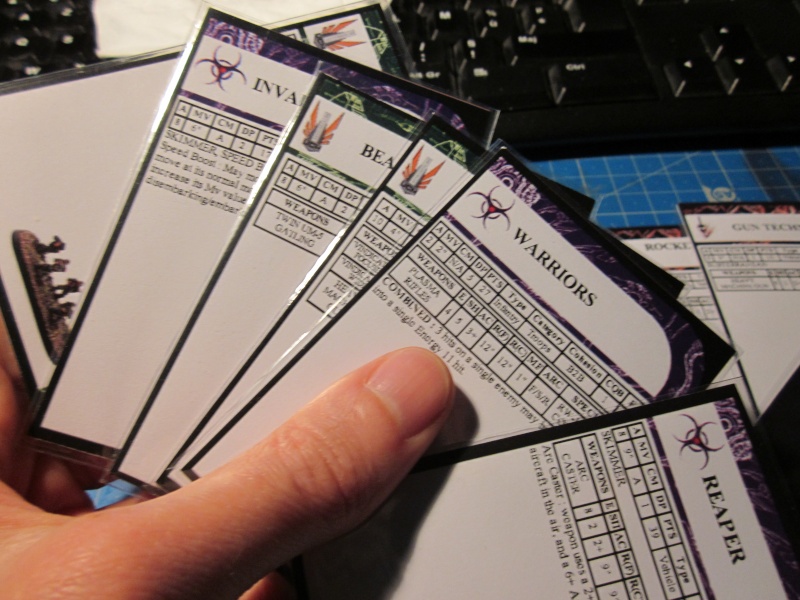 And there are the links to download the PDFs. Each card is now on its own PDF page, so if one wants to print some cards on A4 paper, it should be possible to print as much as 8 on them on each paper sheet (haven't tested this yet let me know if it works !). One card back for the faction is at the end of each file.
PHR unit Cards
Resistance unit Cards
Scourge unit Cards
Shaltari unit Cards
UCM unit Cards
Fauna unit Cards
Landscape version
Resistance
PHR
Scourge
Shaltari
UCM
Fauna
Let me know if you find any error !
On a related note I also did some
battlegroups roster cards
, where it is possible to write with a water based pen the squads on the sleeves and flip the card when the battlegroup is activated...
PHR battlegroup cards
UCM battlegroup cards
Shaltari battlegroup cards
Scourge battlegroup cards
Resistance battlegroup cards
Tar Palantir compiled those battlegroup cards so that there are 8 of them on each page, and 8 back side on the following page, so it is possible to print in double sided mode if your printer accepts thick paper.
PHR double sided friendly
https://www.dropbox.com/s/3nmgdjxj6qez3l0/Battlegroup%20cards%20PHR.pdf?dl=0
Resistance double sided friendly
https://www.dropbox.com/s/jrtq6dvlgqopuov/Battlegroup%20cards%20Resistance.pdf?dl=0
UCM double sided friendly
https://www.dropbox.com/s/v9wbyth7hl2cabo/Battlegroup%20cards%20UCM.pdf?dl=0
Scourge double sided friendly
https://www.dropbox.com/s/xbxevnvxs6xi0yf/Battlegroup%20cards%20Scourge.pdf?dl=0
Shaltari double sided friendly
https://www.dropbox.com/s/yypwoxhz6lpener/Battlegroup%20cards%20Shaltari.pdf?dl=0
F.A.Q
-
Q:
how can I print multiple "back card" on a single A4 sheet ?
-
A:
Look at the following configuration in Acrobat Reader :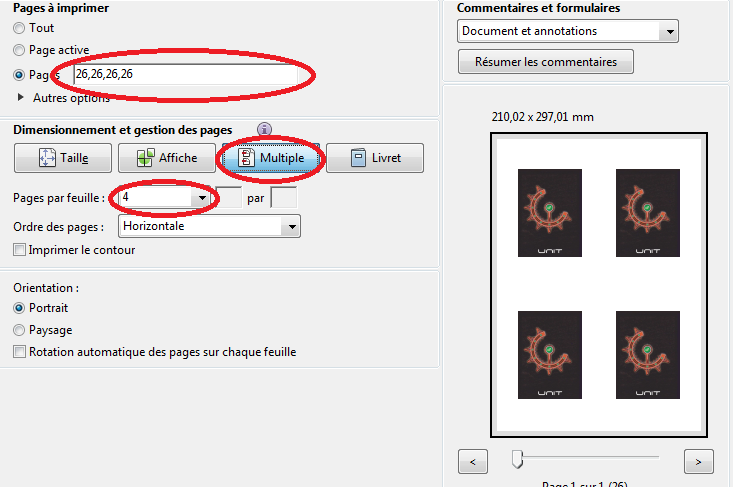 -
Q:
Where are the unit special text ? Would it be possible to integrate it on the cards ?
-
A:
I asked HWG for permission to release the cards, and they agreed. But they also wanted to keep the cards and FFOR on a equal footing (meaning no advantage on one on the other). So, as long as FFOR does not have the units special text, the cards won't have it.
I have a personal version of the cards with all the special text on it, so it can be done (even if it's sometimes a little tricky to put everything, and it requires some rewriting of such special text, like the longbow...). So if you really need it, it can be done with a PDF editor.
Last edited by
Abrusio
on Fri Dec 02, 2016 9:05 am, edited 7 times in total.