Posts: 357
Joined: Mon Sep 29, 2014 11:22 pm
Sun Nov 16, 2014 12:20 am
Hey everyone,
I played DZC way back a bit after release with some of a friend's models, and found it fun, but it didn't really stick at the time. Recently, I've rediscovered the game in particular with the gorgeousness of the Resistance. So, I took on the starter set plus a few blisters on a few random evenings, and I'm pleased with the result.
The models are so well detailed and a pleasure to paint. There's very little repetition, and a lot of character in them. I think I'll post this to the November contest as well.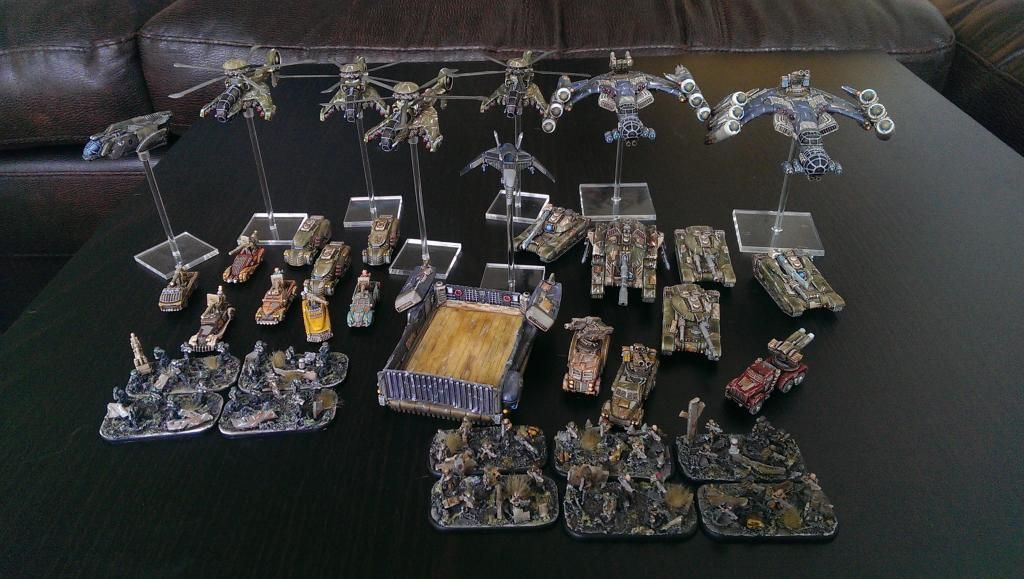 La Resistance: Approximately 1500 points, with UCM Forward special forces elements.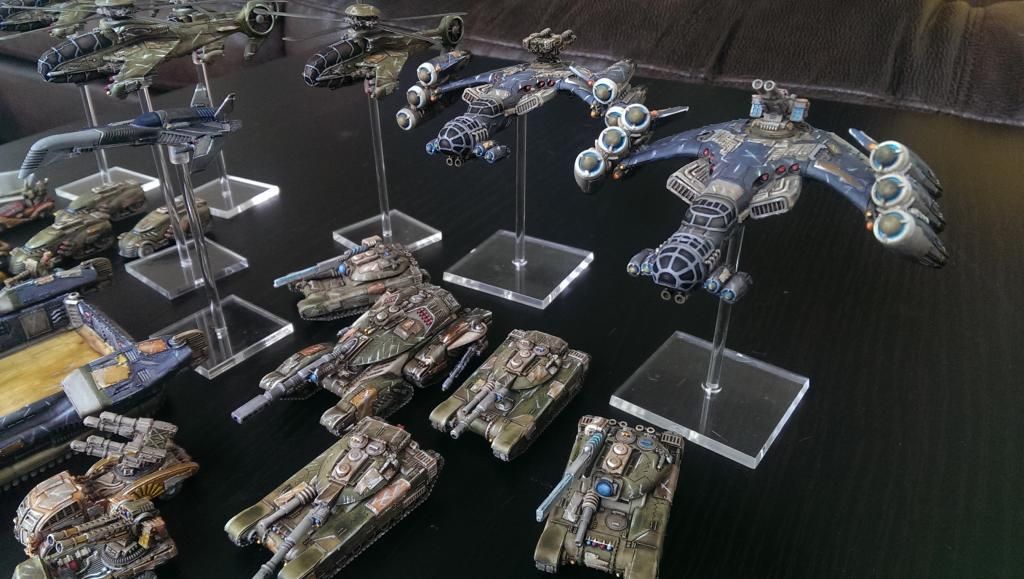 Lifthawk Dropships 'Big Sky' and 'Gas Guzzler', sadly awaiting a bit of time when I can give them proper 1940s Nose Art, and the main armor group. The Zhukov's guns are glowing a bit, as to reflect their poorer shielding and bulkier capacitors for such early tech.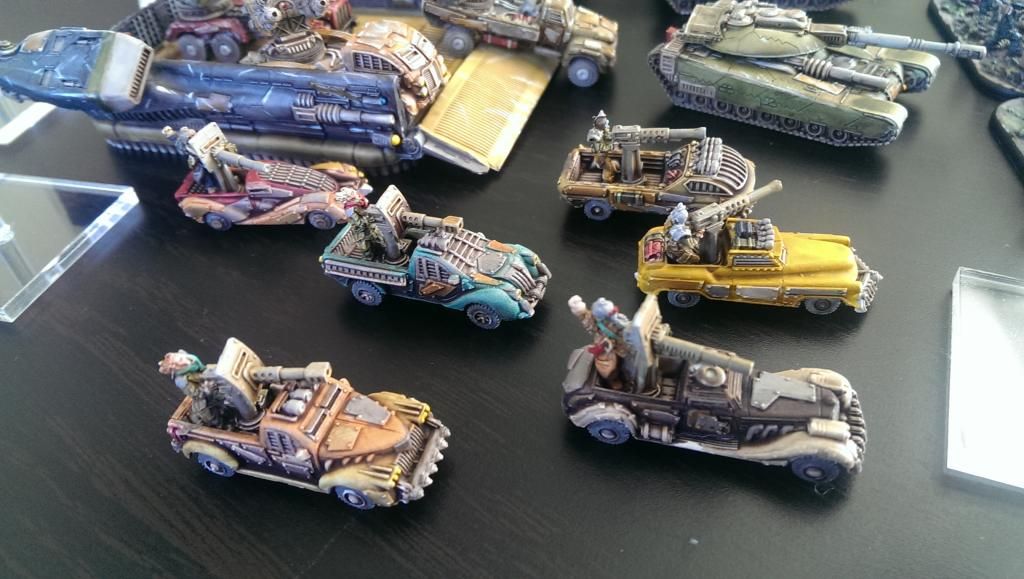 'Road Warriors' Technicals gang. At least one of them used to be a taxi.
Love those Rag-tag resistance fighters. They've taken to spraypainting large red 'V's on rubble in their city, and have a complete lack of uniform gear. Also, the three Flak Trucks behind, clearly once a large bus, a semi trailer and a flatbed truck.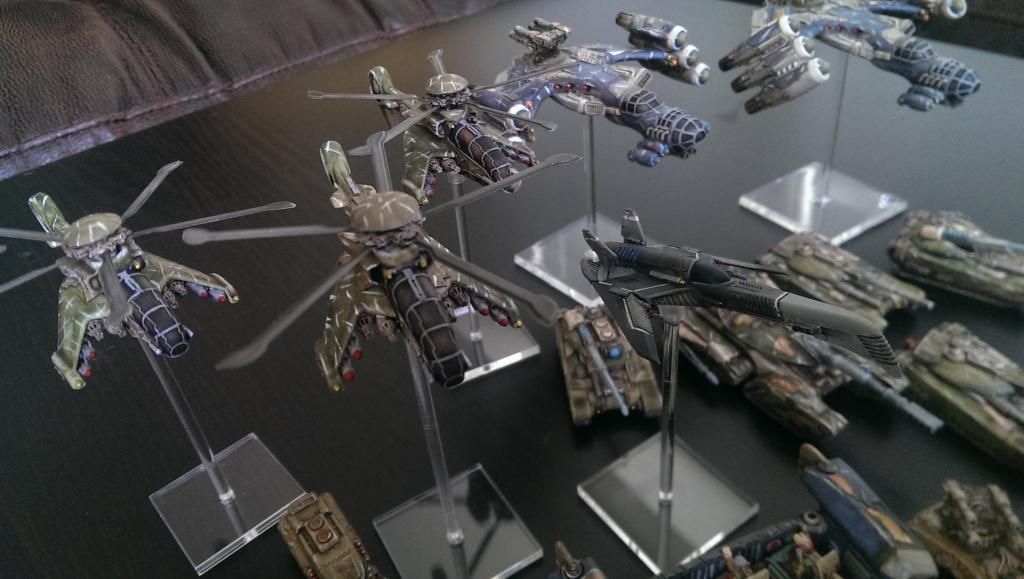 Cyclone Squadron 'Swamp Tigers' provide heavy AT support with their distinctive (mostly scratched) swamp camo.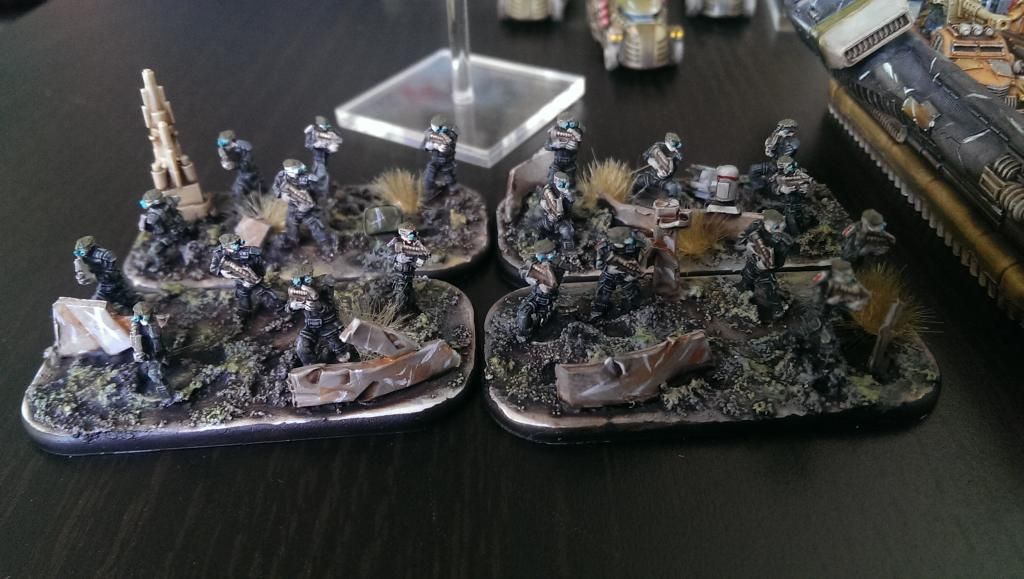 UCM's MF-B 'November 7' squad, optimized for close range engagements directly deployed from dropship.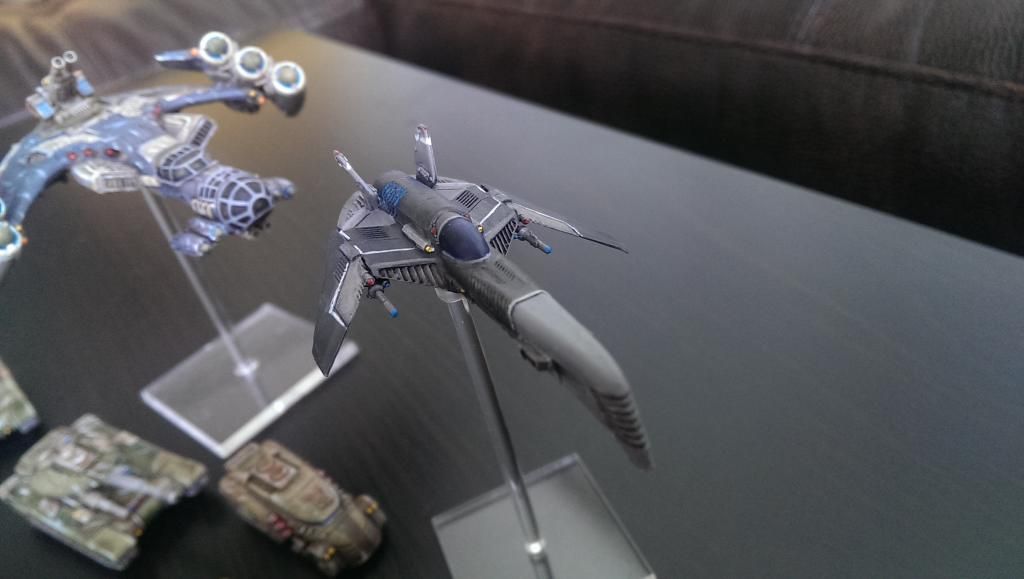 Pathfinder Archangel-S with extended sensors and maneuvering stabilizers.
Last edited by
killionaire
on Wed Jun 17, 2015 5:53 am, edited 3 times in total.